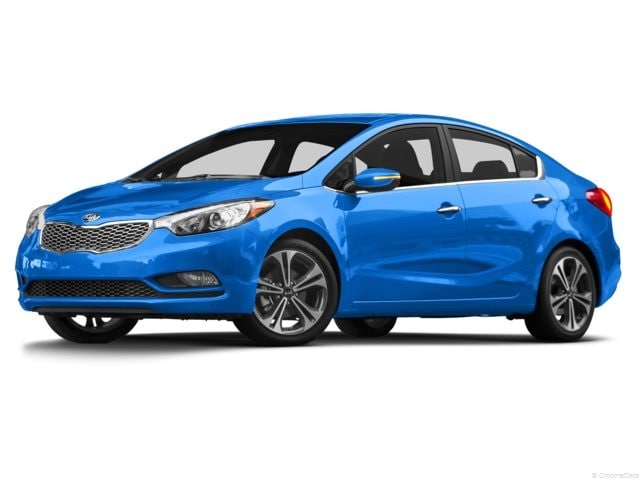 The 2014 Kia Forte has already received a lot of fanfare with Kia hyping its debut. You've seen all the commercials at the Super Bowl, but now the 2014 Forte has arrived at Waikem Kia in Massillon, Ohio.
Kia took a major step to upgrade the design of the Forte, and combined with a great warranty and great features, Kia took a necessary step up in a popular, crowded field.
You have to start with styling when you talk about the Forte. The Forte is much improved on the outside. It's 2 inches wider in the wheelbase, an inch wider across, and lower. Also, you'll notice the LED lowbeams, new alloy wheels, and the side moldings that stretch up and down the vehicle.